"Looks like somebody's got a case of the Mondays." Name that movie! ugh Monday but there was one thing that made my the day uber exciting ...presents via Amazon. I ordered some books on Amazon about a week ago and they finally arrived!!!!
First
Healthy Bread in Five Minutes a Day
I have been wanting to make my own bread FOREVER but never thought I would have enough time. This book shows you healthy ways to make large batches of dough (no kneading required) that will keep refrigerated up to 2 weeks. It requires little effort to make/bake multiple loaves of bread a week! The first thing I plan on making is 100% whole wheat bread. Others I can't wait to try Garlic Knots, Whole Grain Rye Bread, Pumpernickel Bread, Red Wine and Cheese Bread, Avocado-Guacamole Bread ...you get the picture I could go on and on with all the delcious, simple recipes in this book!
Second
Sewing Green.
I first saw this book
here
at
Maillardville Manor
and knew I had to have it. It is filled with great upcycled sewing projects. It includes great ideas like a skirt made from a pillow case and slippers made from recycled sweaters!
Some of my favorite projects
I want to make tons of cloth produce bags ( I have not wanted to spend the money to buy them and I hate using plastic, so I'll make them!)
This log draft buster is sooooo stinkin' cute! I.can't.stand.it
I have no aprons, none, crazy I know. I love aprons and I have none. sigh. well I will just have to make some, like these made from men's dress shirts. This sewing book would be quite useless without a sewing machine....so my final present!!
A Sewing Machine! My Dad actually got this as an early Christmas gift. My step mom who is an amazing seamstress knew I was looking for a sewing machine and saw this
awesome deal on Amazon
. She said it was a good sewing machine, for a good price, for a newbie. I'll take her word for it.
I am very much a newbie but so excited to start on all these fabulous projects.
I would also love to make some curtains for the house! and a bunch of pillows.
Who out there is newbie sewer like me? A seasoned pro? Any advice?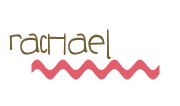 * I was in no way compensated for this post.