"How many does that make?" the Lowe's paint guy asked me as he handed me my sample of paint "Enough" I said. So how many is enough? 22 to be exactly.
Yes I am the paint sample girl at my local Lowe's but…I have finally chosen paint colors! Before we get to my paint colors and some Pinterest inspiration let's talk shop.
It was very important to us to use paints with zero-VOCs. According to the
EPA
the release of VOCs can cause eye, nose, and throat irritation; headaches, loss of coordination, nausea; damage to liver, kidney, and central nervous system. They state that the amount of VOC in the air can be an average 2 to 5 times higher indoors than outdoors, not only that they contribute to greenhouse gases. Plus the smell of VOC paints …yucko!
I didn't think we could afford zero VOC paint since most of them cost around $50 a gallon Wow! So I had admitted defeat and was looking for Valspar and Behr paints which are low-VOC (the back of the can state less than 50g/l) …that was until I found….(insert drum roll here)
Olympic Premium Interior Paint
It is zero VOC paint with zero VOC colorants and is about $24 a gallon….score!!
I have only used it on furniture so far but have been very pleased with it and it has a very low odor.
Another affordable (about $22) zero VOC paint is
Better Homes and Gardens by Glidden
from Wal-Mart.
We used this to paint the garage. So happy with it!! It covered so nice…even the cinder block in our garage!
So now that I found my Zero VOC paint on to the color choices…or should I say lack of color. I love the color green but sample after sample ended in disappointed. Then I saw these on
Pinterest
….




I love light neutral colors on the walls, all the other colors in the room just pop …so for our hallway, living room, kitchen, dining room, and other hallway (they are all connected so it would be hard to paint one a different color) we are using this….
Olympic-Country Beige-D18-1
And then the bedroom which I originally wanted to paint green until I stumbled along these…





soft blue I'm just smitten with this color!

Olympic-January Dawn-B40-3

And yes, my husband could.not.be.happier. we have chosen paint colors.
So what do you think? Any other ideas?
Do you like neutral walls or lots of color?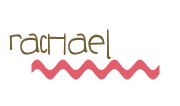 * I was not compensated in any way for this post.