We are currently in the process of organizing and rearranging all of our paper clutter.
Coupons are one of our problems.
We never had a spot to store our coupons.
They would get thrown in a drawer and I would find them months later waaaay past their expiration date.
So as I was
hunting feverishly
strolling through Target I found this little gem.
It has six little pockets and a notepad!
I allotted each pocket a category; extra shopper's cards, food coupons, retail coupons, dog coupons, gift cards and I have one pocket left for future use.
It works great because we don't accumulate a lot of coupons so it's just the right size.
I am using the notepad to make my shopping list every week this way I have to look through the coupons.
And the best part of all
It is a
greenroom
product.
It is made with recycled content and soy based ink.
I love this line of products from Target and wish I could order them online. Big Sigh.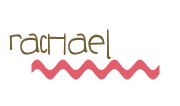 *I was in no way compensated for this post.