Today was the most beautiful fall day. The sky was bright blue without a cloud in it. The leaves were shades of greens, oranges, reds, and yellows. All of this reflecting off the clam lake was like a picture out of a magazine! And the smell of the fallen leaves..heavenly.
A day like today makes me think about everything I am loving about fall this year!
Pumpkins!
Baking Bread
Loose Leaf Chai Coconut Tea -
Find it Here
Jumping in a pile of leaves
Curling up on the couch with a pretty blanket
Scarfs! - Isn't this scarf amazing! I heart it!
Preparing Fresh Vegetables for the Winter...for the first time!
Composting
Shopping for things I can repurpose!
What are you loving about fall?
I linked up with: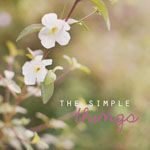 http://www.tipjunkie.com/homemade-projects-1011/